RESIDENTIAL | COMMERCIAL | INDUSTRIAL

City Mechanical Inspections
State CSD-1 Inspections and Reports
Helping to keep people warm in the winter and
cool in the summer for over 40 years
Flexible scheduling | Free estimates
Certified, factory trained and authorized technicians

Service area: the metro Detroit area and beyond
Approved contractor for the
Michigan Saves loan program
Service agreements | Financing

Emergency Service
Warrantied Work
Especially good with older homes and buildings:
places that need an innovative approach




Giroux Heating & Cooling welcomes the opportunity
to work with you on your project.
We thrive on tough challenges
and we listen well (you'll see). Give us a call!


LICENSED | INSURED | EPA CERTIFIED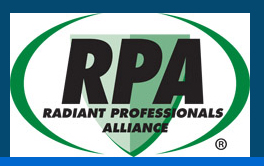 Steam and Hot Water Boilers
Install, tuneup, repair, re-pipe, and consulting
System troubleshooting and upgrade
Trap repair and replacement
Thermostatic radiator valves and air vents
System balancing
Bring fuel bills under control
Modulating-condensing (90% efficient) boilers
Radiant floor heat
Gravity systems
Baseboard
Cast iron radiators
Solar ~ Wall panels
Repair and replacement
Air conditioning install, repair, and replacement
Mini-split systems for ductless heating
Custom ductwork | Duct zoning
Humidifiers ~ Air cleaners
Rooftop systems
Infrared heat
Garages | Thermostats
UV Lamp (ultraviolet)
Steam humidifiers
Geothermal systems
Solar space heating
Installation, repair and replacement
Standard central air systems
Mini-split systems for ductless cooling
Heat pumps | Zoning
UNICO and SPACE PAK for when you "can't have central air"
Rooftop systems
Instantaneous
Energy efficient
Tankless
Fabricate threading on any length of pipe up to 6 " diameter
Space heating and potable usage
Design, install and service